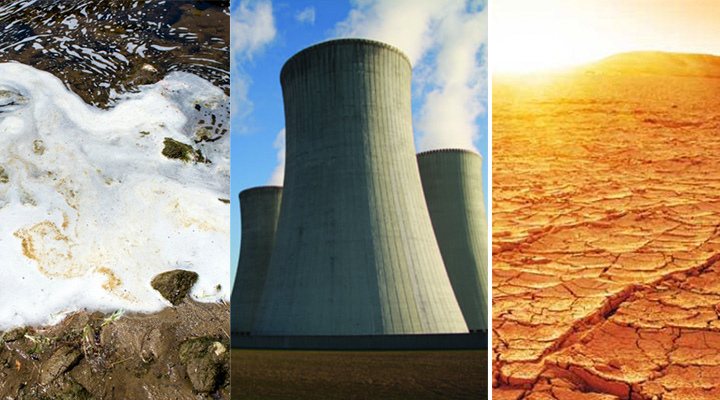 Blog Post—July 15, 2021
Imagine air purification systems capable of destroying viruses and other sub-micron pollutants using technology based on the intricate nanostructures of a butterfly's wings. Or, imagine a water-saving technology inspired partly by the fog-harvesting Namib desert beetle that helps power plants recover water from their cooling tower exhausts in parched regions of the world.
Not only do these nature-inspired innovations already exist, the startups that created them, Metalmark Innovations and Infinite Cooling, are among this year's "START," or SBIR Targeted Technologies winners.
MassVentures' START program helps deep tech startups convert their Small Business Innovation and Small Business Technology Transfer research (SBIR/STTR) into businesses and jobs in Massachusetts. Over 10 years, we've granted $28.2 million to 95 companies that have gone on to raise more than $2.5 billion and employ more than 3,000 people in the Commonwealth.
This year, we awarded $3 million to 18 companies developing innovations that span from novel therapeutics for obesity and diabetes, to digital programs to help individuals manage dementia and elder care, to touchless control robotics, to electrochemical systems that remove the toxic, forever "PFAS" chemicals from drinking water.
START covers activities not allowed for in federal grants programs, like marketing, business development and IP strategy.
"START is unique in that regard and really, really helpful in filling a crucial gap," says Metalmark CEO Sissi Liu, stressing the importance of grant funding for a "hard, tough tech company."
While we're proud of all of our winners (see the full list here), this blog highlights the environmentally-focused startups.
Metalmark Innovations, Inc. (Boston)
Metalmark develops air purification and HVAC systems that capture and destroy sub-micron pollutants, including viruses, volatile organic compounds (VOCs) and ultra-fine particulates.
The technology, which grew out of research at the Wyss Institute is more effective, more energy efficient, uses fewer natural resources, and is less costly to maintain than comparable air purification systems.
 The inspiration for Metalmark's 3d nanostructured catalytic materials are the unique honeycombed structures within the wings of a Metalmark butterfly. These structures provide many functions to the butterfly, including water resiliency, strength and the vibrant blue color we perceive in its wings. Metalmark was able to mimic the elegant design of these nanostructures to innovate an air purification technology that destroys rather than traps air pollutants in a filter.
"We do this cost effectively, as well as with very low maintenance," says Liu. That means "very little replacement of filters and at the price range that is attractive." 
The founding team, says Liu, is connected by the thread of, "how can we live in harmony with with environment, so that our kids have a future?"
Metalmark values its total target market opportunity, of universities, office buildings and hotels, at $160B with a service market of $13B in air purification media & devices.
Infinite Cooling's mission is to mitigate water scarcity around the world. Over 39% percent of water in the US is used in manufacturing sites and power plants. Much of this water leaves the facilities via high density water vapor from industrial cooling towers.
The startup's add-on technology captures the water contained in the cooling tower plumes, using enhanced fog-harvesting strategies deployed by animals such as the Namib desert beetle.
Developed at MIT, the technology uses electric fields to attract and then collect water from the plumes leaving cooling towers. The closed loop water system enables water reuse at industrial facilities and reduces water treatment needs, cutting plant water consumption by up to 20 percent and eliminating visible plumes.
"Cooling towers are the biggest source of water consumption in industry and our vision is to significantly reduce these water losses and make industrial water usage sustainable," says Maher Damak, Infinite Cooling CEO and Co-founder.
 Infinite Cooling pegs its market—which includes power plants, chemical plants, data centers, manufacturing, and refrigeration—at over $20B.
Aclarity's electrochemical water treatment system can cost-effectively treat a wide variety of persistent, toxic contaminants in water. The startup is the first to commercialize a system for destroying PFAS (per- and polyfluoroalkyl substances) compounds. These chemicals, used in products from clothing to packaging to fire-fighting foam, persist in the environment and are linked with hormone disruption, cancer and other harms.
"PFAS are in our drinking water, wastewater, rivers, and oceans. It's even in our blood," comments CEO Julie Bliss Mullen.
Existing technologies on the market for removing PFAS from water require further treatment or disposal and, with PFAS regulations emerging in every sector, disposal is increasingly expensive.
A new analysis by Verify Markets shows the U.S. PFAS Water and Wastewater Treatment Equipment Market was valued at over $65 million in 2020. Aclarity is targeting cleanup in collaboration with corporate and government partners at landfills, military bases, and in petrol wastewater, a multi-billion market opportunity.
Mesodyne has developed a new type of power generator that fits into the palm of your hand and produces electricity from any fuel, quietly and reliably. These ultra-high energy-density compact power generators increase the endurance of small systems by 10 times over lithium-ion batteries, resulting in increased capability and cost savings.
The technology is applicable in any circumstance where performance is limited by battery weight or where other sources of power (grid, solar, wind, etc.) are not available or practical. The startup's initial target market is military power solutions, followed by commercial drones and back-up power.
Transaera is on a mission to cut the cost of ownership of air conditioners by more than half using a combination of novel materials and hardware designs. Air conditioning is a big climate change challenge, with cooling on track to be the world's largest single use of electricity in buildings by 2050. Rising demand is coming from emerging economies with a growing middle class and hot, humid climates.
Transaera uses a novel sponge-like material that grabs moisture from the air, enabling air conditioners to cool the air more efficiently. The technology also uses the heat generated by the air condition, rather than wasting it, to dry the material for the next cycle.
The company was one of eight finalists in the Global Cooling Prize, an innovation competition featuring some of the world's largest air conditioner manufacturers. Its initial market is indoor farming, followed by the residential cooling market.
###