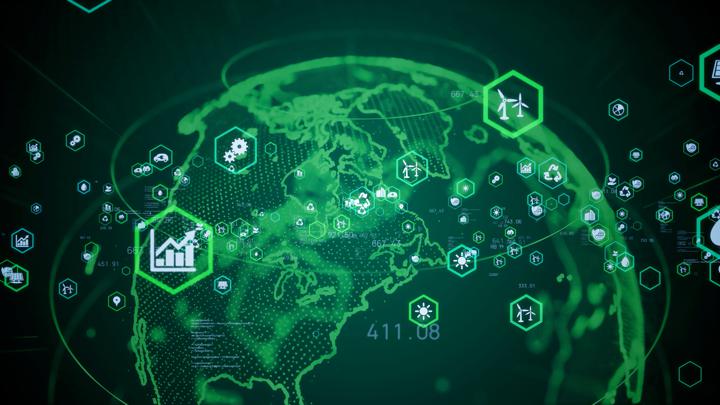 Blog post: April 22, 2021
As another Earth Day dawns, it is both a time for reflection and action. Are we doing enough?
MassVentures strives to do its part by supporting deep tech innovators across the Commonwealth who are making significant strides to urgently combat climate change in areas such as electric vehicles (EVs), energy efficiency, water treatment, food waste, renewable energy and carbon sequestration.
Take EVs. With greenhouse gas (GHG) emissions from transportation sources rising worldwide, and even surpassing GHG emissions from electricity production in the U.S., EVs—and the lithium ion batteries that fuel them—are critical for the planet's climate future.
The global EV battery market is expected to grow at an astounding compound annual growth rate (CAGR) of 18%, as the demand for EV batteries surges from $35 billion in 2019 to a projected $133 billion in 2027. While the rapid EV transition brings with it a promise of significantly reduced carbon emissions, there's a problem: a scarcity of lithium and  a complete lack of robust recycling solutions for EV Batteries. Already analysts warn about a lithium ion battery shortage that could slow down the transition to cleaner vehicles. And with less than 5% of lithium-ion (Li-ion) batteries currently recycled and 95% ending up in landfills, we are additionally exposed to the potential of polluted groundwater.
The rapid EV market growth clearly requires a viable EV battery recycling effort to exist. Recognizing the critical need to support the accelerated scale for this class of crucial deep tech, MassVentures recently made an investment in Battery Resourcers, an academic spinout from Worcester Polytechnic Institute. Battery Resourcers has developed a best-in-class technology focused on recycling end-of-life batteries from EVs, for reuse in new EV battery manufacturing. They have developed a technology that promises significant metal recovery, both by weight and value, and beyond what currently exists today, effectively setting a new industry standard, while creating a circular economy for the EV battery sector.
While Battery Resourcers is one such deep tech company in the MassVentures portfolio focused on addressing big environmental challenges, this Earth Day we would like to spotlight some of the other companies in our portfolio that are making a difference—while also affirming that clean tech is deep tech. Broadly speaking, deep tech represents breakthrough scientific and engineering technologies that address big societal challenges, and that certainly encompasses clean tech.
Ginkgo Bioworks which is focused now on COVID-19, has spun out two startups that are applying its synthetic biology technology to solving environmental problems. Allonia engineers microbes to eliminate pollutants in wastewater and soil and Corteva  bolsters crop production with innovative technologies that combat invasive pests and evolving resistance challenges.
The MassVentures START granting program, now in its 10th year, has been helping companies at the earliest stage, with non-dilutive funding and technical support. To date, MassVentures has granted $25.2 million to 85 companies that have gone on to raise more than $3 billion in follow-on capital. Besides Ginko, who was a START winner 9 years ago, other START companies that are focused on addressing environmental challenges in our portfolio include Loci Controls, Cambrian Innovations and Primaira.
MassVentures also partners with MassCEC on granting programs such as Catalyst and more recently, InnovateMass, that help early-stage clean tech companies develop and commercialize their technologies. Since the program's inception in 2010, Catalyst has awarded over $6.3 million to 124 projects that have gone on to raise more than $244 million in follow-on funding and resulted in 112 new pieces of intellectual property applications (IPs). One out of every four university awardees in the Catalyst program has created a new company. Some of our funded Catalyst grantees include Solid Energy Systems, Via Separations, Building Envelope Materials and Heila. MassVentures also closely collaborates with Northeast focused clean tech organizations such as NECEC to help nurture a thriving clean tech sector in the state.
Through our portfolio, we demonstrate our support for clean tech innovation which strives to reverse the harmful environmental effects that humans have created; with a focus on protecting the environment and driving energy efficiency enhancements or providing solutions for sustainable resource usage.
 So, yes, clean tech is indeed deep tech, and the Massachusetts innovation ecosystem is at the forefront of it all. Happy Earth Day 2021!
Image credit: iStock photos