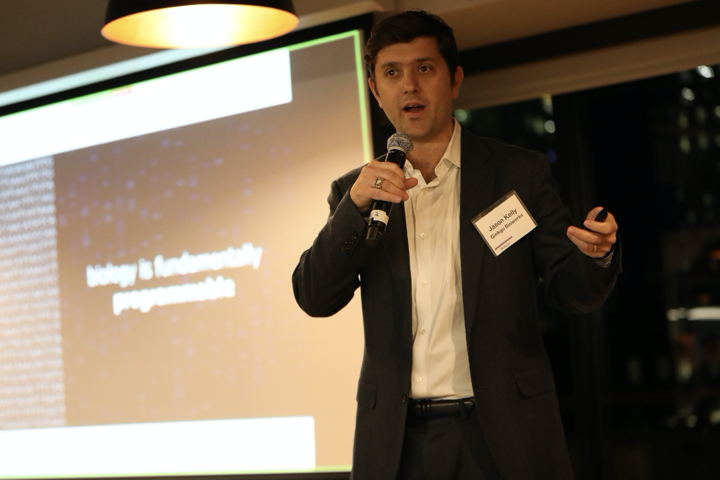 Today marks an important day for Ginkgo Bioworks, and the world of synthetic biology, as trading opens for its shares under the ticker symbol "DNA." MassVentures has been fortunate to be on Ginkgo's remarkable journey from MIT spinout to what could be the "Next Apple" since 2013 and we couldn't be prouder of their accomplishments. 
Even before YCombinator and their $1 million seed round fundraise in 2014, Ginkgos' founders first tested their ideas with funding from the Small Business Administration, SBIR (Small Business Innovation Research) program. Four MIT students—Jason Kelly, Reshma Shetty, Barry Canton and Austin Che came to MassVentures eight years ago seeking a START grant to commercialize their research. They looked to solve a supply chain problem in the programming of microbes with a beachhead in the fragrance market. 
Since then, Ginkgo's team has matched its tremendous vision with superb execution, partnering with some of the best investors and strategics to deftly navigate the startup journey. Today, Ginkgo is truly "The Organism Company" with a mission to program cells like we have been programming computers.
On stage at the MassVentures' 40th Anniversary party in 2018, I asked Ginkgo CEO, Jason Kelly, "In 20 years will you be shipping the code to create a human being?" Jason was emphatic that Ginkgo would not, but I still get chills when I realize that the question wasn't ridiculous. Since that evening, Jason and team have gone on to better our lives with more efficient means for producing mRNA vaccines and building up biosecurity measures via surveillance testing.  
Even though MassVentures is a small investor and was an early board observer, Ginkgo has been there for us to help ensure the success of our evergreen fund, our START grant program, and the broader innovation economy in Massachusetts. Jason Kelly and Reshma Shetty have always been willing to lend a hand when needed, and they have not lost their "startup DNA" despite their tremendous success. 
Congratulations and thank you to Ginkgo Bioworks! You are a shining example of what makes the Massachusetts innovation ecosystem so special. 
Photo: Jason Kelly, CEO of Ginkgo Bioworks, on stage at MassVentures' 40th Anniversary Party in 2018. The slide behind Jason reads, "biology is fundamentally programmable."