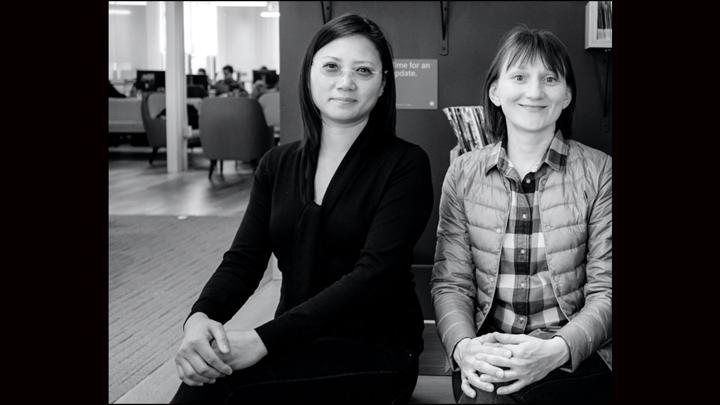 Metalmark develops air purification and HVAC systems that capture and destroy sub-micron pollutants, including viruses, volatile organic compounds (VOCs) and ultra-fine particulates. The technology, which grew out of research at Harvard University's Aizenberg's laboratory is more effective, more energy efficient, uses fewer natural resources, and is less costly to maintain than comparable air purification systems.
The MassCEC Catalyst program supported the development of Metalmark's 3d nanostructured catalytic materials that are inspired by the honeycombed structures within the wings of a metalmark butterfly."Catalyst was one of our earliest awards and was critical for helping us kick off our product-driven R&D as a startup," said CEO Sissi Liu.
Metalmark has since raised additional grant funds (including one our of START grants) and pre-seed investments and is close to getting its product into a $155B total addressable market of air filtration, coatings, materials, and a service addressable market of $16B in air purification media & devices.
"I think it's a dream of every scientist to see your invention being realized as a useful product that brings a positive impact on human life and the environment," says Tanya Shirman, PhD, co-founder and VP of materials design.
Are you a MA early-stage cleantech startup seeking funding? MassCEC Catalyst & Diversity in Cleantech Early-Stage Program is seeking applications now through October 4. The program, co-managed with MassVentures, is now offering prototype development grants of up to $65K for eligible certified woman-and minority-owned early-stage companies. Get more info and apply: https://www.masscec.com/catalyst-and-diversity-cleantech-early-stage
Photo credit: Harvard LifeLab Sissi Liu pictured left and Tanya Shirman at right.