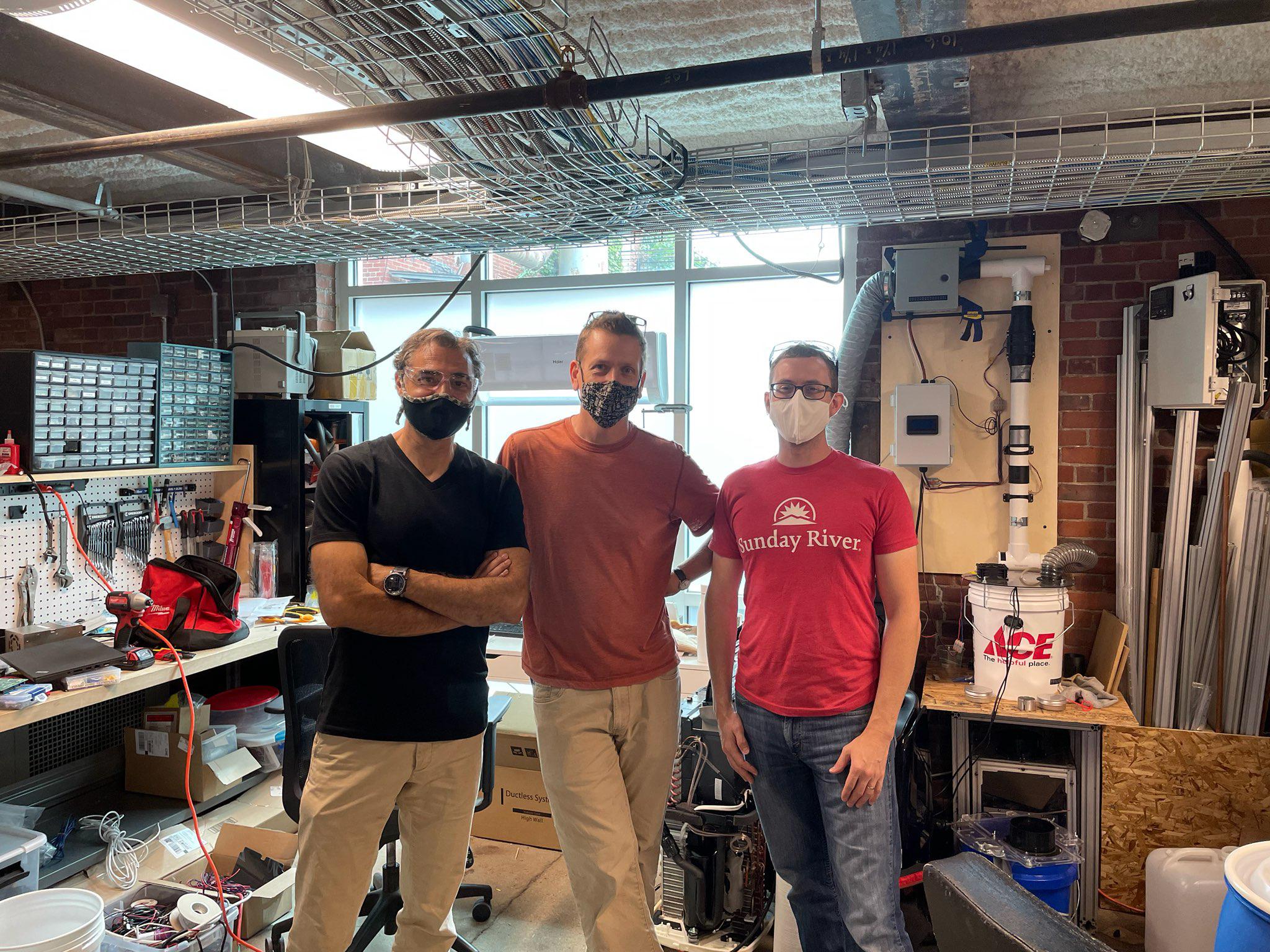 Transaera is on a mission to cut the cost of owning an air conditioner by more than half, using a combination of novel materials and hardware designs. The MIT spinout has innovated a wholly new way for removing humidity and heat from air that is vastly more energy efficient. The technology cannot come too soon, with cooling on track to be the world's largest single use of electricity in buildings by 2050—as the planet heats up.
The MassCEC-MassVentures Catalyst program, which provides grants up to $65,000 to early-stage cleantech companies, was one of Transaera's first funding sources, as it sought to develop its prototype using a highly porous class of materials called MOFs (metal organic frameworks) to passively collect moisture from air. Traditional air conditioners, in contrast, use an evaporator, or a cold coil to pull water out of the air through condensation. Keeping the coil cold enough to enable condensation requires a lot of energy. Transaera's approach helps air conditioners reduce their energy consumption by as much as 50 percent.
Since receiving the Catalyst grant in 2019, the company has made significant progress at honing its technology and moving it closer to market. The team has since raised substantial additional funding, both in grants and seed investments, including from our START program this year.  The team aims to license its technology for use in AC units and is currently in discussions with several manufacturers.
"The Catalyst program was fundamental in helping us transition the technology from lab to market.  It enabled the exploration of a commercial opportunity with a potential customer by funding the design and development of a full-scale prototype," said CEO Sorin Grama.
The Catalyst and Diversity in Cleantech Early Stage program is accepting applications now through October 4. For more information and to apply see: Catalyst and Diversity in Cleantech Early Stage Program.
Photo L-R : Sorin Grama (CEO), Matt Dorson (CTO) and Ross Bonner (Chief Engr.) at Greentown lab in Somerville.