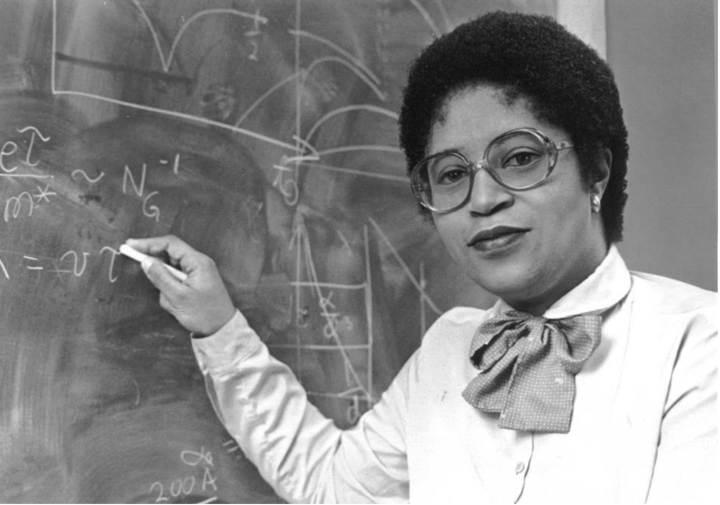 Blog post: February 21, 2021
As an entrepreneur and early-stage investor, I like to think about the contributions of inventors during Black History Month. George Washington Carver, Dr. Shirley Jackson, Marian Croak, and Charles Drew, to name a few. We all know the story of George Washington Carver and his wizardry with the peanut, but why do we know so little about other Black inventors and entrepreneurs, and why are there so few recognized? It's a systemic problem, but fortunately, systemic problems can be fixed with focused intention. 
Historically, 1-2 percent of venture funding has gone to Black founders. Same 1-2 percent for Latino and Latina founders. Overall, women founders typically receive less than 10 percent of funding. Adding that up, 10-15 percent of funding going to women, Black and Latino/Latina founders is appalling, but it gets even worse.
In 2018, Paul Gompers and Silpa Kovvali published an article in the Harvard Business Review titled "The Other Diversity Dividend." Their research found that women working in venture capital stayed relatively constant at 8 percent, while Black and Hispanic investors hovered around 1 and 2 percent respectively. This despite steady increases in STEM and business degrees conferred to diverse students over the last 20 years. 
But wait, it gets even worse. Gompers and Kovvali found that diverse investment teams perform 10-30 percent better than homogenous teams.   So, why don't venture capital firms have more diverse teams and fund more diverse entrepreneurs? Surely, they want to increase their investment returns, right? 
Fortunately, I believe that venture capital firms can address the systemic problem by focusing on availability rather than exclusivity.  At MassVentures, we have proven that being open and available leads to better diversity and better investment success.  Over 43 years, we have found that having a diverse staff, diverse entrepreneurs, and a diverse oversight committee can lead to better investment outcomes. 
While our numbers are good relative to our industry, this is not a "pat yourself on the back" moment. Currently, 40 percent of our active portfolio is led by women, Black and Latino/Latina founders, but our goal is 75 percent. What I'm sharing below is the methodology that works for us. 
We have four methods for improving diversity in hiring investment professionals: 
1.    First, we advertise our job openings, while most venture capital firms do not.  We actively reach out to non-traditional schools and regions for candidates. 
2.    Second, we don't have education or experience requirements. We don't care if you went to the right school or worked at the right firm. We just want someone who is passionate about technology and entrepreneurship, has a strong work ethic, is intellectually curious, and a problem solver. 
3.    Third, I personally do a 20-minute phone call with every single candidate that applies for a position at MassVentures. Doing a phone screen rather than a resumé screen allows a candidate's passion to come through.  
4.    Fourth, during interview rounds, we only ask questions that get to the heart of an individual's passion, intellectual curiosity, problem-solving ability, and work ethic. These are the characteristics of a good venture capitalist. These are also the characteristics of good entrepreneurs. Funny how that works!
With a diverse investment team in place, we make sure our process and culture of availability extends to entrepreneurs who are seeking funding. We have a policy to respond to every tech entrepreneur based in Massachusetts that reaches out to us. We have a policy to give them feedback within 2 weeks. We actively travel to communities outside of Boston and Cambridge to meet entrepreneurs. North Adams, Springfield, Worcester, Lowell, Lawrence, and Fall River are just a handful of the communities we visit on a regular basis. We speak on panels, judge pitch competitions, and hold open office hours in these communities. 
We also have oversight from our board of directors that is 55 percent women, Black and Latino. Most venture firms don't have a board of directors, but they should have an oversight committee that is tasked with ensuring hiring and investment processes are inclusive. Our board challenges us on a regular basis to make sure we are doing all that we can. 
As a result of our process and culture of availability, we meet a lot of diverse founders who tell us that we are the only firm they feel comfortable approaching. We are pitched by a lot of founders from diverse backgrounds who tell us we are the only firm that responded to them. We have a huge, qualified pipeline of diverse founders because we make ourselves available and approachable.
Being open and available is hard work, but it is also rewarding. MassVentures has a 43-year history of top-quartile returns. Forty percent of our active portfolio is led by women, Black and Latino founders, but we can do better. Not many firms can match our track record of investment success or our track record of diversity. Availability is the key to our success, but we have a long way to go to meet our goals. Fortunately, we have a playbook that works. 
Photo: Dr. Shirley Jackson, a theoretical physicist, now president of Rensselaer Polytechnic Institute, was the first Black woman to receive a doctorate from MIT.