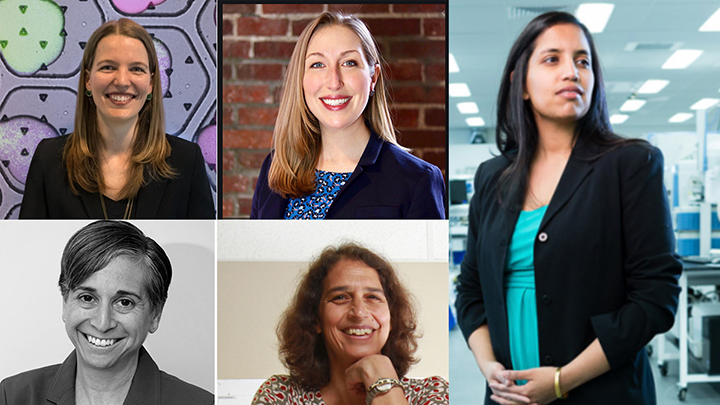 Blog post: March 8, 2021
"Is this a lifestyle business or a real business?" Too many women are asked that disheartening question, right out of the box, when pitching their tech business to a venture firm. It can feel demeaning because the implication is that the founder's ambitions don't go further than creating a business to sustain their own livelihoods, or that they're adverse to taking risks to grow their businesses.
The biases that women founders face when they seek funding from investors have stark implications, with women-founded companies raising just 2.2 percent, ($3.31 billion) of venture capital in 2020. A recent study found that if women professors of science and engineering at MIT were founding biotech startups at the same rate as male faculty, there would be 40 more biotech companies today developing drugs, vaccines and medical technologies.
At MassVentures, we're proud that 40 percent of our active portfolio is led by women, Black and Latinx founders.  And on this International Women's Day, we'd like to celebrate these women and all women entrepreneurs worldwide. Here are a few of the tenacious, resilient women founders in our portfolio who are making big strides to grow businesses that benefit society: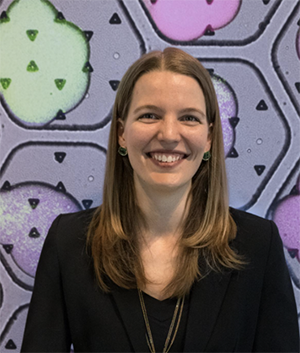 Cheri Ackerman is co-founder and CEO of Concerto Biosciences, a biotechnology company that builds groups, or ensembles, of microbes that benefit health. Most immediately it's working on a product that helps treat chronic skin inflammations like eczema, which inflicts 200 million people worldwide and has no cure.
But as scientists learn more about the importance of the microbiome—that is, the microorganisms that live around and in us—the ensembles of microbes that the startup creates could be applied to other urgent global challenges in health care and agriculture.
Ackerman earned her Ph.D. in chemistry at UC Berkeley in 2017 and worked as a postdoctoral fellow at MIT's Broad Institute. That's where she met Jared Kehe, the inventor of the kChip technology that Concerto Biosciences uses to test millions of different combinations of microbes to determine what's most effective. Ackerman and Kehe found that they worked well together, and set out to commercialize the kChip technology for applications in the microbiome space.
In 2020, Ackerman and Kehe were awarded fellowships from the Activate Global Program, and prize money, including from the Hertz Foundation, which gave them the boost they needed to exit academia.  
Ackerman is passionate about solving high-impact problems in a way that promotes health and wholeness for everyone impacted by the solution. Asked what one word best describes her persona, she responds, "intense."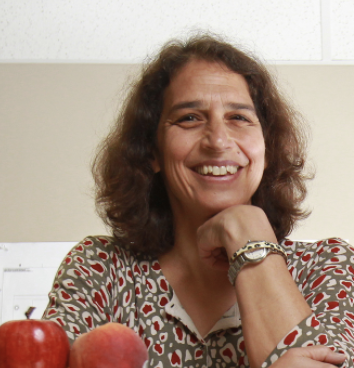 Karen Benedek is the owner of Primaira, a product development company that has created an air purifier that uses UV germicidal technology to kill the coronavirus and other pathogens.  An inventor with mechanical engineering degrees from Stanford and MIT, Benedek worked for nearly 20 years in technology consulting before launching Primaira in 2006.
Benedek and her partner first set out to develop a technology that could extend the shelf life of fresh fruits and vegetables for troops in the Middle East, with a Small Business Innovation Research grant from the US Army. After successfully spinning out that technology, under the tradename Bluezone, Benedek turned to adapting the technology to address air pollution in China. But when the coronavirus pandemic hit, Benedek pivoted.
"It was pretty easy to dial in our technology and just slightly change it so that it would address the virus in a cost-effective way," she said.
Benedek has grown Primaira largely through bootstrapping with government funding, and a little bit of venture capital. MassVentures has funded Primaira through our START non-dilutive grant program.
Her approach is to "create a solid business," with as much profitability as she can. "Sometimes success is a matter of being there long enough for the moment to arrive, being flexible enough to change your path, so that … you can pivot appropriately. If you burn out too soon, six months later, you could have been a fantastic success, but you weren't there," she says.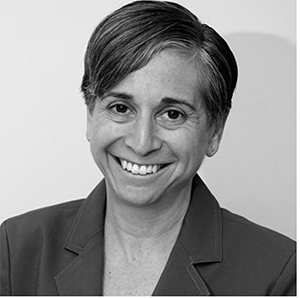 Marci Cornell-Feist is founder and CEO of BoardonTrack, a software service tool that helps nonprofit boards govern more effectively. BoardonTrack is especially focused on public charter schools, which is where it got its start. Cornell-Feist in fact started the company to grow the consulting business she had created for charter school boards because she wanted to spread information on the most effective strategies and practices to a wider audience.
A national expert on charter school governance, Cornell-Feist has worked with over 500 charter schools nationwide to improve their effectiveness. She is author of several books and co-founder of The Achievement Network, which helps schools use data-driven strategies to raise student achievement.
A self-described social entrepreneur, Cornell-Feist spent the early part of her career in the nonprofit sector, starting new organizations or working as a senior staffer, including at the Massachusetts Charter School Resource Center, and the Consortium/UNHCR refugee resettlement program in Lao P.D.R.  
"I've done all kinds of crazy things," she says, I've started organizations in Thailand and Laos. I had a job on the Ho Chi Minh trail clearing ordinance…I did a master's program that was for mid-career professionals when I was 26," at Harvard's Graduate School of Education.
But one thing Cornell-Feist has always been good at is fundraising.  "To raise money, you're really selling yourself," she says, "and you're selling that vision that you have in your head and trying to bring people on board to trust that you're the right person and it's the right vision.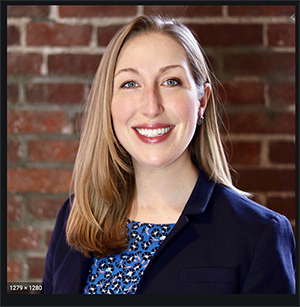 Julie Johnson Roberts is co-founder of Armored Things, a global data analytics platform that uses artificial intelligence to predict crowd flow to keep people safe and improve their experience in the space. Roberts says it's akin to "google maps for people, not cars."
While finishing her MBA at Harvard, and working at Qualcomm Ventures, Roberts says she "fell in love with the broad market thesis around data proliferating in our environment, from the adoption of IoT, and the need to keep our physical world safe, but also our digital world, safe from vulnerabilities."
In 2016, she teamed up with a colleague at Qualcomm Ventures, and together they founded Armored Things.  
The company has now raised $14 million and was recently tapped by the Cleveland Cavaliers to help the basketball team ensure a safe return of its fans to its FieldHouse. Armored Things' software will help manage fan density at key entry and gathering points and enable smart decision-making related to staffing, security, and sanitation.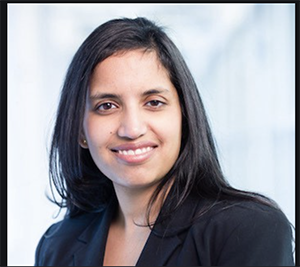 Reshma Shetty is co-founder of synthetic biology giant Ginkgo Bioworks. Now valued at more than $4 billion, the privately-owned company is playing a pivotal role in fast-tracking production of the coronavirus vaccine. It was recently spotlighted on 60 Minutes.
Shetty earned her Ph.D. in Biological Engineering at MIT in 2008, and co-founded Ginkgo Bioworks that same year along with her thesis advisor, Tom Knight, and three other MIT graduate students, Austin Che, Barry Canton, and Jason Kelly. 
A dynamo in the synthetic biology community, Shetty has a long list of accolades. Forbes named her one of 'Eight People Inventing the Future' in 2008, and in 2011 she made Fast Company's list of the '100 Most Creative People in Business.' Business Insider named her one of the most powerful women engineers in 2018 and in 2019 she received the Rosalind Franklin Award for Leadership in Industrial Biotechnology and Agriculture.
Shetty's words of wisdom to aspiring entrepreneurs in a 2017 interview with Global Invest Her were, "Work on something important. Life's too short not to work on something important."
Stay Tuned!
If you'd like to learn more about these women's journeys as entrepreneurs, stay tuned for MassVentures' launch of the Fundable Founder. In the Fundable Founder, Charlie Hipwood interviews entrepreneurs about their fundraising experiences. Some of the women in this blog are among the entrepreneurs interviewed for the series.