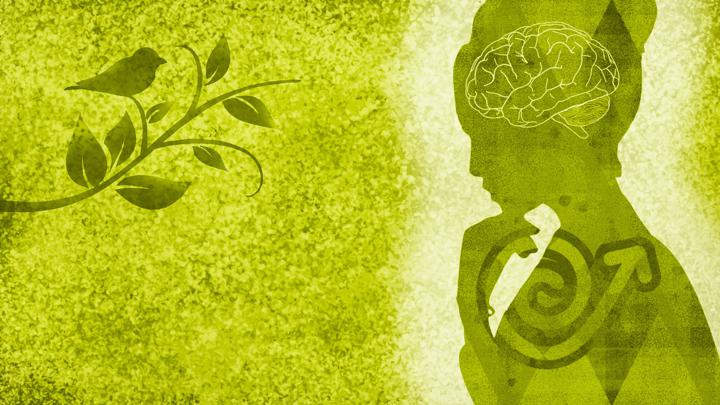 April 22, 2022--On Earth Day, MassVentures would like to celebrate and welcome the new companies in our investment portfolio--Seaspire Skincare, Adden Energy and Aclarity--who are innovating creative solutions to urgent environmental problems, from climate change, to dying coral reefs, to drinking water polluted with toxic "forever chemicals." And we'd also like to celebrate portfolio companies, Jet Cool and Ascend Elements' exciting progress toward their environmental sustainability innovations.
Read their inspiring stories: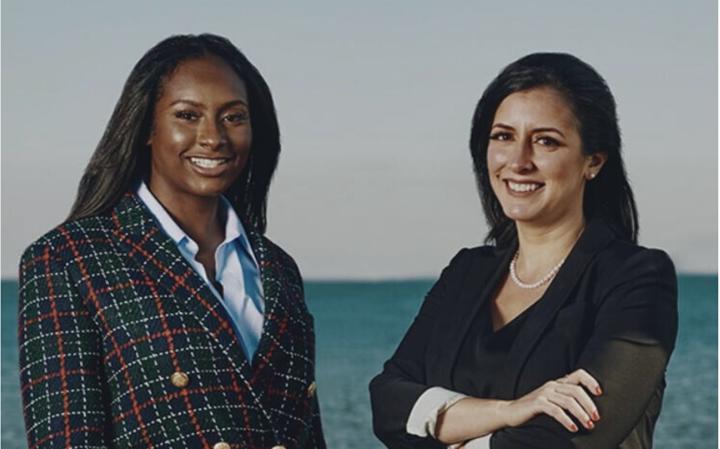 Co-founders Camille Martin and Leila Deravi are looking to disrupt the skincare industry with a non-toxic, multifunctional material that mimics the pigments found in cephalopods—octopus, squid and cuttlefish.
Martin and Deravi discovered that these pigments, which give cephalopods their remarkable ability to change coloring and markings on a dime to camouflage, also absorb ultraviolent radiation. They have harnessed the science of those pigments in the lab to adapt them for skincare products.
Initially attracted to the cephalopod's brilliant red pigments and their utility as a base for safer cosmetics for a wide range of skin tones, Martin said the venture pivoted after learning that the chemicals used in most sunscreens today damage coral reefs—already threatened by warming ocean waters. 
They dug deep into the sun care industry, its problems, and the opportunities they could take advantage of with the optical features of their ingredients. Then, in 2019 the Journal of the American Medical Association published research on the hormone-disrupting properties of the chemicals used in 70 percent of suncreens on the markets today. It was like the "spark that lit the whole industry on fire," towards safer ingredients, said Martin.
Seaspire's patented material Xanthochrome® replaces the active ingredients in today's sunscreens that provide UV filtering and are harmful to both human health and the environment. It is a $13 billion market opportunity.  Seaspire's versatile bio-based material has further potential for widespread use in preventative skincare.
"We are producing products that are from the ocean for the ocean. We want to make sure that we're creating something that is really going to have positive impacts on the world as a whole," says Martin.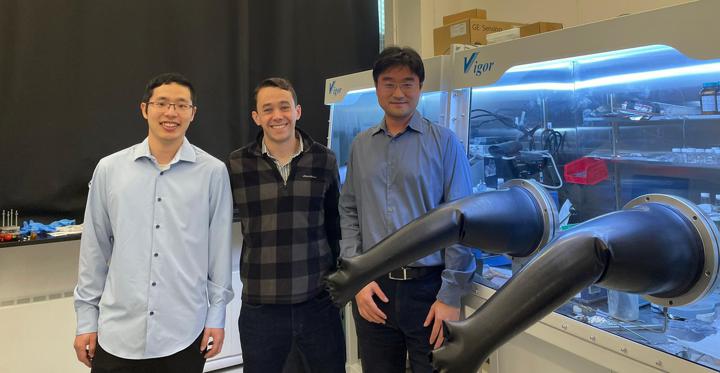 Adden Energy's breakthrough solid state battery solution is overcoming the barriers that keep people from greater adoption of electric vehicles, which is critical for meeting global goals on climate change.  The startup's solid-state battery allows for quick, daily recharging; safe energy storage; and long battery life, addressing consumer concerns about "range anxiety" and the lengthy time needed for battery recharge. 
Solid-state batteries use a solid, rather than a liquid, electrolyte solution, which eliminates the risk of explosion or fire, as well as the need for safety components. That allows more space for active materials. As a result, solid-state batteries are lighter, have more energy density, offer more range, and recharge faster.
Adden's solid-state battery outperforms the liquid Lithium-ion batteries used currently in electric vehicles. It allows for charging in under 15 minutes, and 10,000 battery cycles (or charges) over the battery's lifetime. In contrast, today's EV batteries typically require a 10-hour charge and last for less than 5,000 cycles. 
"Adden Energy is developing cutting edge technologies to enable mass adoption of EVs around the world and contribute greatly to a cleaner future," said Xin Li, Harvard professor and co-founder.
The electric vehicle battery market is projected to reach $175B by 2028.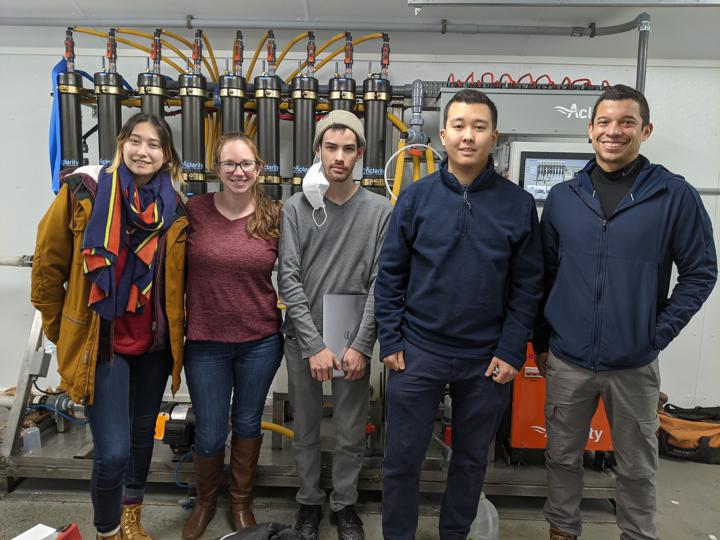 Aclarity is a water treatment technology company with a first-of-its-kind solution for eliminating harmful "forever chemicals" (PFAS) in water and wastewater.
The startup's innovation addresses a $30 billion+ problem eliminating PFAS wastewater management and disposal while improving human health.   PFAS, known scientifically as per- and polyfluoroalkyl substances, are in the blood of 98% of Americans, are toxic, and are linked to cancers. They are widely used in a range of products including fabrics, firefighting foams, non-stick cookware, and coatings of food cartons, and do not degrade in the environment.
Aclarity's proprietary electrochemical process permanently destroys PFAS and other harmful chemicals instead of returning them back into the environment. This new, unique treatment method replaces standard PFAS disposal methods such as capturing for incineration, deep-well injection, and sending to landfill.
MassVentures invested in Aclarity's recent $3.3M seed financing round led by Burnt Island Ventures, with DCVC and UMass Maroon Fund.
"We are building a world-class team to rid the world of PFAS and other harmful chemicals to increase public health and decrease cancer rates globally," said Julie Bliss Mullen, CEO of Aclarity, who originally invented Aclarity's technology to solve the PFAS problem.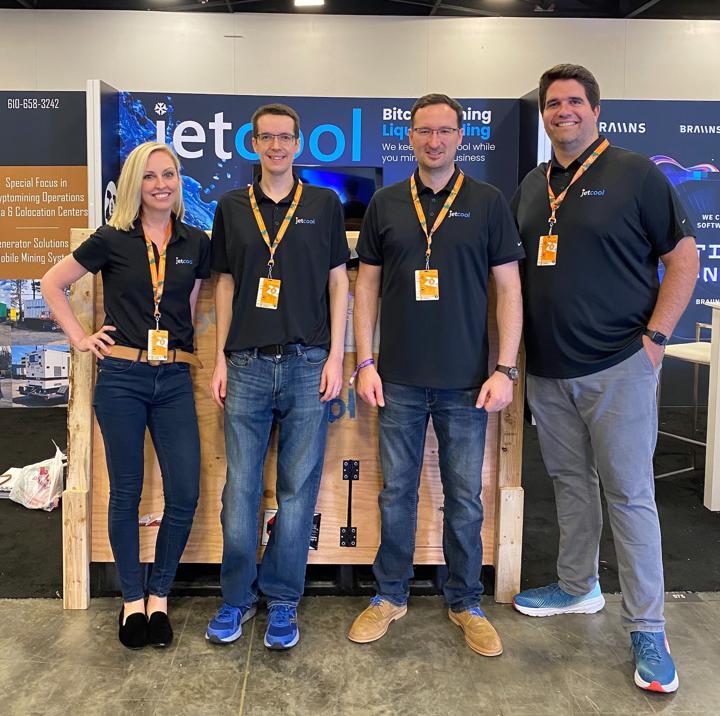 JetCool manufactures microconvective cooling™ technology for high-power electronics, enabling innovators in the data center, high-performance computing, and blockchain markets to achieve both unprecedented compute performance and sustainability improvements. The company's liquid cooling technology reduces data center energy consumption by 8% and water usage by 90%.
 In early April 2022, the company successfully debuted its latest water cooling solution, the MegaBlock, at the Bitcoin 2022 conference. MegaBlock is a pre-assembled, portable liquid cooling solution that outperforms the most advanced liquid cooling systems on the market without the complexity or high cost. This new product enables bitcoin miners to reduce their cooling energy consumption by 50% over industry-leading immersion cooling systems. 
Entering the blockchain market is a natural extension for JetCool, whose core focus has been improving sustainability in the data center space.
Formerly known as Battery Resourcers, Westborough-based Ascend Elements  is opening a commercial-scale, lithium-ion battery recycling facility in Covington, Georgia that will be fully operational in August 2022.  It will be North America's largest battery recycling facility with capacity to process 30,000 metric tons of discarded lithium-ion batteries and scrap per year — returning battery grade lithium, cobalt and nickel back into the battery supply chain.
As demand for electric vehicles increases, the United States needs to build a sustainable battery recycling infrastructure. Ascend Elements recycling facility will help the United States meet this demand.
Ginkgo Bioworks
The organism company is significantly expanding its platform capabilities in agricultural biologicals, from discovery to field. Agricultural biologicals are a rapidly growing category of solutions that offer tremendous sustainability and performance benefits. Growers are calling for such new agriculture solutions that can increase yields while decreasing their environmental footprint, against the backdrop of rising fertilizer costs and novel pest and disease threats.
Ginkgo will acquire Bayer's 175,000-square-foot West Sacramento Biologics Research & Development site, team, and internal discovery and lead optimization platform as well as integrate the R&D platform assets from Joyn Bio, a joint-venture between Ginkgo and Leaps by Bayer formed in 2017.
"Bayer, Ginkgo, and Joyn share a common vision, which is to enable biological products to be a critical part of the solution to the world's greatest agricultural and environmental challenges," said Jason Kelly, CEO and cofounder of Ginkgo Bioworks. 
###
Top Image by chenspec from Pixabay.