The START program is a nationally-recognized, Massachusetts-based, unique feeder system that helps SBIR companies capitalize on their SBIR funds and arm them with the capital, experience, mentoring and networks they need to transition to high-growth companies in Massachusetts.  It has provided a diverse group of 40 high-tech projects with $9 million and the resources and guidance they need to reach their potential and enjoy sustained growth.  Our goal is to provide a supportive and productive environment in which these companies can thrive.
In the recent announcement highlighting this year's winners, a photo was taken of the winners.  It was obvious when we looked back on the photo that something was missing.  The program is diverse in the industries it funds and its ability to reach companies often overlooked by the VC community. Nine of the 40 START projects to date have women on their founding or executive teams – 22.5% of the START winners.  Nonetheless, the photo is an epic fail in terms of reflecting this diversity.
Take a look. You guessed it, not a single women in the photo.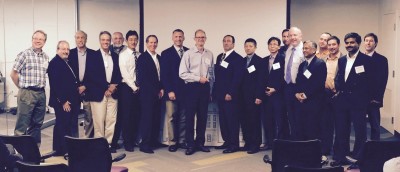 We tweeted out the announcement and we had some feedback:
@beclarke: Is this just an unfortunate photo op or are there really no women getting funding from @massventures? #allmale wp.streetwise.co/wp-content/upl…
@jason_muth: Not a single woman in this photo. Embarrassing. @BostInno @DianeHessan 's words from #BOSSOI never more true… bostinno.streetwise.co/2015/06/25/sma…
We wanted to reply to these tweets not to defend our position but to lend another show of support for more women in technology and what we all can do to make a difference.  One way of doing this is to highlight some of the women in tech not necessarily well known on the speaker circuit that are kicking butt at what they do.
With regards to the START program, we will keep working toward improving the 22.5%.  In the meantime, there were some women that were missing from the photo.  Let's take a look at some of these rockstars:

Among the 2015 START Stage I $100,000 winners, Karen Benedek is the owner of Primaira.  She has mechanical engineering degrees out of both Stanford and MIT.  She advises companies and government agencies on strategic, market, and technology issues related to new product development. Her experience is in the application of advanced technologies to achieve safety and reliability enhancements, performance improvement, environmental benefits, and energy-use reduction. Karen is an inventor with multiple patents, the most recent of which provides an apparatus and method of treating impurities in air and materials.  This unique Bluezone® Technology is already being used to keep foods and flowers fresh in transit and now Primaria will use the START award to develop an air purifier for the Chinese market built on Bluezone®.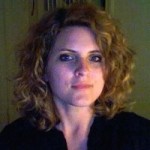 For the past 3 years, Melissa May has been the VP of Strategic Development at Waltham-based NetBio.  The company was founded based on pioneering research performed at MIT's Whitehead Institute. Melissa joined NetBio from MIT Lincoln Labs where she managed the competitive ANDE Research and Development contract awarded to NetBio by the Federal Government and worked closely with NetBio on the development of the ANDE Rapid DNA Analysis System.  In her previously position as Senior Director under the Assistant Secretary of Defense for Research and Engineering in the Office of the Secretary of Defense, she was responsible for assessing new and emerging technologies and providing strategic guidance on the investment of the Department of Defense's $25 B Research and Development budget. Melissa combines her deep technical knowledge with her passion to transition NetBio's portable Rapid DNA Analysis System to the places where it is most needed, whether that is mass disaster events, counter terrorism actives, homeland security, or law enforcement booking stations to enable police to rapidly generate DNA profiles and search them against unsolved crimes while an arrestee is in custody.  Her insight and strategic approach to the market helped NetBio win its $200,000 START Stage II award this year and its Stage I award in 2014.

Reshma Shetty (@reshmapshetty) is a co-founder of Ginkgo Bioworks who received a Stage I and III START award and recently received funding from MassVentures as part of a Series A round. A researcher out of MIT, Reshma has helped build the world's first organism engineering foundry: Bioworks1.  Reshma is a rising star in Massachusetts' burgeoning life science industry.  In 2008, Forbes magazine named Shetty one of Eight People Inventing the Future and in 2011, Fast Company named her one of 100 Most Creative People in Business.  Ginkgo Bioworks was Y Combinator's first biotech company.  At Ginkgo, she is a jack-of-all-trades, managing Ginkgo's operations and finances since inception of the company.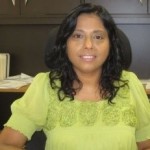 Rajini Anachi is the CEO of mZeal Communications in Littleton, MA.  She is passionate about solving hard problems to make our digital age lives more secure. Rajini founded mZeal to create technologies that mimic cognitive faculty of our mind.  The federal government including USTranscom, the Intelligence community, and the US Army and Airforce Materiel commands have already adopted her technology.  Now she is focused on business strategy and creating new growth opportunities for mZeal in the commercial market with the help of her START Stage I and Stage II awards.
It's been our pleasure to help these four women grow their businesses and watching them succeed.  They each have an amazing story that deserves to be heard. We would like to hear from you on women you think deserve to be credited with helping to build a vibrant tech ecosystem here in Massachusetts.  With many baby steps, we can create a diverse, creative environment in which we all benefit.